We, at Davis Appliance, are a proud family owned and operated business in Panama City Beach, Florida.
As retired US Air Force Veterans, we started out in the business partnering with some friends, and, in 2002, took the leap and opened up our own storefront on Panama City Beach Parkway, where we've been ever since.
We love the Panama City Beach area and have raised our children here, and enjoy being part of the growing community.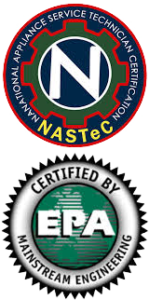 Since 2002, Davis Appliance has established an excellent reputation for great customer service in installing and repairing many styles and brands of appliances throughout the Panhandle of Florida, and in particular Bay and Walton counties.
We have great staff to help you if you stop in, and highly trained technicians to install or repair your appliance if we go to you.
With more than a dozen years' experience in the appliance installation and repair business, we are ready to take care of all of your installation and repair needs.
Questions? Give us a call or email us today!